Hey Lovelies,
So I'm back for the second part of my highlights of 2013 series. Yesterday I brought you the best bits of the first three months

,

now it's time for the next three (April, May, June)
April saw me attending

my second blogger meet up in Birmingham

. This time it was organised by Sara, Chloe and Hayley. It was good to go to a meet up and not having to worry that everything is running smoothly and also to spend time and chat with other bloggers and go shopping with them.
It was also the month that

one of my most popular posts

of the year came from. It was all about tattoos. I don't have any but I have always been fascinated by them. I put together a post showing designs that I liked and a lot of people have viewed the post since.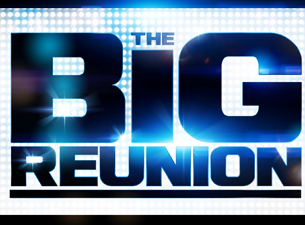 source
May was a good month for me, I finished my teaching assistant course after a year of hard work and I went to see
the Big Reunion tour
in Birmingham with my friend and fellow blogger Zoe. I really enjoyed watching bands that I remember listening to growing up.
JUNE
June saw this blog have it's first birthday, its
300th Post
and it also saw me moving into the big wide world of YouTube. It is the part of my online life that I have been proudest of as if you met me in real life before I started blogging and told me that I would be recording myself and putting that out for everyone to see I would laugh at you and go red. But I now have 46 videos, 246 subscribers and I'm really happy I started. Of course, I'd love more views on my videos but I know they will come in time.
I hope you enjoyed this post, please feel free to check out all the links that are in the post and PLEASE check out my YouTube Channel, if you want a real giggle check out my first video as I watched that today and I cringed!!
Till Next Time,
Clare
xxx