Hey Lovelies,
So as it is nearly the end of June... nearly July (scary) I thought I'd introduce you all to the bloggers behind the buttons for this month.
This month I have had five lovely blogger advertising with me, so I'll stop whittering on and let them introduce themselves.
Hiya, I'm Becca and I write a whole mix of posts from beauty reviews, to outfits of the days to general lifestyle posts over on Becca's Fashion and Life. I live on the south coast in a little town, but would love to live in a big city one day. I'm also really into photography so my blog is a snapshot of my general, everyday life.

"Hello lovelies,
Roxy
here from
Roxy
's Box of Tricks. I'm a lazy PhD student and spend far too much money on nail varnish. You'll find a random assortment of posts on my blog- from beauty to OOTD to lifestyle. I hope you'll pop by and say hi! xx"
My name is Kamila. I'm 17 years old from UK. I write a fashion and beauty blog called
boldinballerinass.blogspot.co.uk
. Also I like to post lifestyle post from time to time, usually on Sundays. I mainly do fashion post; how to style, what I wear to college, hauls and a lot more! As for beauty I write products reviews, first impressions, wish-lists and favourites; including book favourites and reviews. I would appreciate it a lot if you check out my blog and let me know what you think!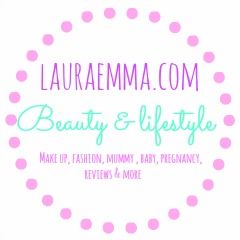 Hi my name is Laura. I blog over at
lauraemma.com
. My Blog is filled with everything from beauty & fashion to lifestyle posts about my life. I have 2 boys (age 3 & 4) and a beautiful little girl Emme who is nearly 5 months.
Hello! My name is Sophie, and I'm a twenty year-old from the North who has a penchant for cocktails and spending money she doesn't have (mostly on make-up, truth be told). I run a little blog called That's What Sophie Said, where I blog about beauty, clothes and general ramblings about being a student and the things that come along with it. I only started blogging in January so I'm relatively new, but I'd love it if you could pop over and say hi! xo
So there are my five advertisers for this month. Why don't you go check them all out, all their blogs are lovely.
Till Next Time,
Clare
xxx