Hey Lovelies,
So another month is coming to an end and it is time for me to introduce you to the lovelies who have been advertising with me this month.
This month I only had four buttons on the blog, three of which had asked for advertising space and one who I just snuck on there because I love her and her blog.
If you didn't see last months advertising posts, I get the lovely advertisers to write a little something about their blogs for this post so lets see what they have to say
amyjanealice is ran by me,

Amy
, an 18 year girl from Manchester, and is all about a mixture of my passions. From writing about films and books, posting about empty products and make up, fashion posts to writing lifestyle posts. It's a place for me to be creative and to utilise my passion for writing. I hope you all like it x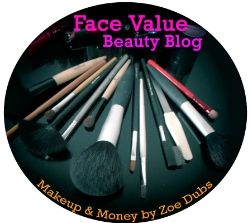 Hi team! This is
Zoe
Dubs from Face Value Beauty Blog. As an accountant by day and beauty obsessive at all other times - I blog a unique mix of makeup and money chat! I also like you-tubing cute baby animals and eating cereal from the box. HIYA.
Hi there! My name is
Michelle
and I've just started my blog Thou Shalt Not Covet, TSNC is a blog about beauty, fashion and lifestyle, I've really been enjoying nail art and OOTD's lately, I'd love for you to check my blog out and say hi! xxx
Finally we have Natalie from Natalie Roseanne's Nails and Beauty. I thought I'd put her face on my blog for the month as I had spaces and I love her and her blog. She is one of the people I began chatting to when I first started blogging and we now text on a daily basis and in fact we met face to face yesterday!!!
Go Check out her blog you won't be sorry.
So there you go...my April Advertisers. I'm all booked up for May, excited to show you the new recruits to my sidebar. June is free for five blogs so if you are interested drop me an email. Did I mention its free advertising?
Till Next Time,
Clare xxx