Hello lovelies,
How is your Saturday going?
So some of you might be aware that I started offering some free advertising on this blog a few months ago and March was the first month that it came into play. If you want to learn more about my advertising pop over to the advertising page above. Let's play a game of have you met my advertising buddies?
I am a fan of How I Met Your Mother so when I was looking for pictures for this post, I picked this one because it amused me. Anyway onto the post, I shall go in the order they are in the sidebar.... Off we go.
Pretty Young Thing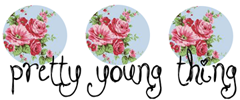 Amy, the lovely lady behind the blog Pretty Young Thing did not ask to advertise but I happened to have her blog button already in my side button before I offered advertising. This month I only had three blogs show an interest so I thought I'd add her and Laura (you'll meet her later) to this post because I love both of their blogs. I have had the pleasure to meet Amy a couple of times and she is a pleasure to talk to, just like her blog is a pleasure to read. She writes a mix of fashion, beauty and lifestyle posts and I just love her blog and think more people should know about it.
When Flowers Fall
'Hi, my name's Sam and I write for When Flowers Fall. WFF is a beauty, fashion and lifestyle blog established in 2011. I have regular posts each week, as well as product reviews and videos from my youtube channel. Thanks for taking a look!!'
Ah Sam, yet another blogger with a blog that I think more people should know about. I have recently got into her YouTube videos too. Her way of speaking to the camera is so natural and she is just lovely. Go check her out.
Bambella Blog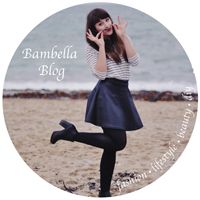 "Hi to Clare's lovely followers

! I'm Alex and I love

yoghurt, tidying my room and vintage suitcases. I

also

run

Bambella Blog

,

my

little space on the internet

made up mainly of fashion, beauty and lifestyle, but also includes a little

DIY, reviews, Youtube videos,

my own artwork and

money saving. I hope you

all like!"
I love Alex's truely professional looking blog. Her style is lovely and at times unique and she is just gorgeous to look at. As she said she is all about the bargains and I love her money saving posts such as her £10 or less wishlist.
Laurzrah
Meet Laura, along with Amy, she is the other lovely blogger that got roped into this post. What can I tell you about Laura that you don't already know. I love this girl and blame her for my current obsession with MAC. I have yet to meet her but I am really looking forward to the day we do. Go check out her blog, you won't be sorry.
Oh So Glam!

"Hi dolls Liza here, a 23 year old girl living in Devon, a bit of a magpie and love all things girly and pink! Come check out my Beauty/Lifestyle/Mummy Blog! x

"
Liza is a new mummy, she's just a gorgeous new baby boy. Her blog is lovely and she is a gorgeous individual. Why don't you pop over and have a look at her blog? It has cute baby pictures on it.
I hope you have found some lovely blogs through this post. If you would like to advertise with me next month, drop me an email. I have four spots open.